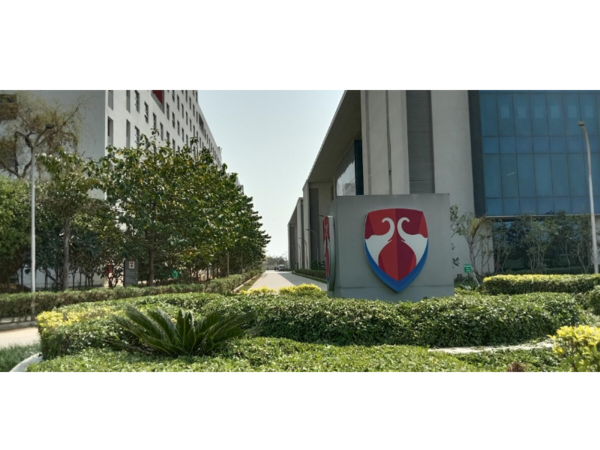 Top Institutes to offer the best MBA courses
There is a long list of colleges and universities across India, which has their presence in the list of best colleges for MBA in India, If you are the one who wants to pursue a Master's in Business administration at a high level with quality education, then you have to qualify the entrance exam of MBA successfully, which you can choose from, CAT, XAT, MAT, NMAT, etc.
Although every entrance exam that is organized for MBA admission is considered important and worth applying for, there are some top management universities that give great importance to the students, who score high at CAT or XAT exams and offer them the best MBA courses to pursue from their respective colleges. Some of the best colleges for MBA in India, that prefer both CAT and XAT qualified students are,
Indian Institute of Management (IIM), Ahmedabad
Indian Institute of Management (IIM), Bangalore
Indian Institute of Management (IIM), Lucknow
Indian Institute of Technology (IIT), Delhi
Indian Institute of Management (IIM), Kozhikode
Indian Institute of Technology (IIT), Bombay
Faculty of Management Studies (FMS), Delhi
Department of Management Sciences Savitribai Phule (PUMBA), Pune
XLRI Xavier School of Management, Jamshedpur
These colleges for pursuing MBA programs, are some of the premier national educational institutes in terms of both providing education and offering better placements.
Why apply for CAT and XAT entrance exams
Both CAT and XAT are two of the topmost MBA entrance exams across India, that are attended by the majority of MBA aspirants every year. Both the entrance exams are consists of the analytical ability, logical reasoning, and English communication skills of the candidates. CAT and XAT both are aptitude tests and have almost similar patterns for the examination. Here are the reasons why one should go for CAT and XAT before any other MBA entrance exam.
CAT (Common Admission Test)
CAT is one of the entrance exams that is conducted every year by the IIMs (Indian Institute of Management) on a rotational basis for those, who want to pursue an MBA and are desired to make their career in management and business administration. Apart from IIMs, CAT-qualified students get the chance to enroll in the top business schools across India.
Reasons why CAT is considered best for students, whose aim is to pursue MBA and build a career in the business field,
High salary jobs – Students who get qualified for MBA after clearing the CAT exam, and pass out with premium MBA colleges in India, are selected by top companies that pay you with lucrative salary packages.
The plethora of job opportunities – MBA from top business schools, while choosing the best MBA courses with specializations like marketing, finance, consulting, etc., provides you with the sheer diversity of jobs, along with the extent of responsibility and ownership.
Higher education – MBA offers you many future plans, and offering you the chance to pursue an additional degree is one of them. One can even go for higher education in the nation while choosing a career in MBA.
Entrepreneurship – MBA done from top business schools, provides you with the knowledge and skills, that would be enough to start a new business and become an entrepreneur, along with supporting you to get seed capital for your business.
Interaction – While doing your masters in business administration or during your job, you get the chance to interact with the creative and best minds among the top industries, which allows you to brainstorm your ideas and get a better understanding of things.
XAT (Xavier Aptitude Test)
This test is conducted by XLRI on behalf of XAMI (Xavier Association of Management Institutes) on a national level for candidates who wish to pursue MBA programs in the future. Bennett University is a associate member of XAMI and Bennett University accepts XAT Score. Here are the reasons, why the XAT exam is one of the top entrance exams for MBA.
Portal to top B-schools – The students qualified by XAT are considered by 11 XAT member institutes, which include XLRI Jamshedpur and XIM, Bhubaneswar. Also, it opens up the doors of almost 146 colleges across India for you to pursue the best MBA courses.
XLRI – If your dream college for MBA is XLRI Jamshedpur, which is ranked among the top 10 in the country, the XAT exam is a must for you, which allows you to take admission in XLRI PGDM courses in Business Management and Human Resource Management.
MBA from Bennett University
Bennett University is one of the top MBA colleges in India, which offers you the four main pillars of the MBA programs,
Top-notch faculty from globally acclaimed institutions
Strong corporate connect through Times Group
Innovative education with specializations in Business Analytics, Finance, Marketing and Media Management
Thrust on building an entrepreneurial mindset among the students
MBA at Bennett provides you with the education with the syllabus consisting of case studies, business games and simulations with lectures and tutorials, and develops your strong analytical and entrepreneurial skills, which support you in your future career.
Conclusion
Pursuing Business administration from any of the best colleges for an MBA in India can open up various career doors for you, and one can even start his/her own business if they have the required skills and enough knowledge. For pursuing proper and deep learning about business management from top MBA colleges in India, you have to qualify for any one of the top entrance exams for MBA, which will allow you to enroll in the MBA universities.
Disclaimer: Content Produced by Bennett University