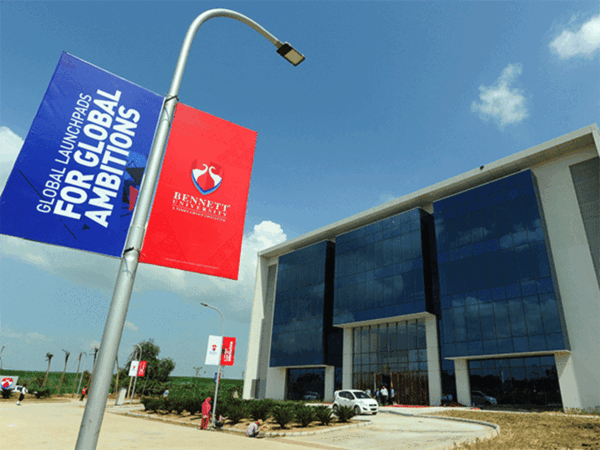 Having proper skills and enough knowledge about business management can make you one of the best businessmen in the top national or global industries. And MBA is highly preferred and the best programme to pursue, if you want to make your career in business management or want to start your own business. Want to know more about how to go for MBA from top universities? This is what will end all your doubts.
Entrance exams for MBA admission
MBA is a postgraduate degree that offers you theoretical and practical training related to business or investment management, which helps the students to know better about business management functions.
MBA is one of the top demanding degrees in the field of business, and one could pursue this degree from any of the top colleges for MBA in India by successfully passing any of the entrance exams MBA, which are as follows,
XAT (The Xavier Aptitude Test) – It's a national-level aptitude test for MBA admission, which is conducted by XLRI Jamshedpur, and on the basis of marks obtained in XAT, candidates are chosen for admission by XLRI Jamshedpur or other Xavier associate management institutes, across the country.
CAT (Common Admission Test) – It's a national-level aptitude test, which is primarily conducted by IIMs for admission to MBA in IIMs and other business schools in the nation. CAT also serves as the eligibility criteria for enrolling in the business administration courses at IIM or other top MBA universities.
MAT (Management Aptitude Test) – Approved by the Ministry of Education, MAT national-level entrance eczema conducted by AIMA (All India Management Association) to enroll candidates for MBA and allied programmes, at top colleges for MBA in India.
NMAT (NMIMS Management Aptitude Test) – Conducted by GMAC, NMAT is a national-level entrance exam for pursuing MBA at NMIMS university and other reputed national and international business schools.
Why Bennett University is one of the top colleges for MBA in India
Bennett University is one of the top business schools in India, that offers MBA programme in collaboration with a strong industry interface, allowed by the legacy of Times Group. The MBA university provides you with many best MBA courses, that you can choose from to pursue your MBA degree.
Bennett University provides a platform for the students to learn from the contemporary business ecosystem, with four assurances:
Top-notch faculty from globally acclaimed institutions
Strong corporate connect through Times Group
Innovative education with specialisations in Business Analytics, Finance, Marketing and Media Management
Thrust on building an entrepreneurial mindset among the students
For enrolling in MBA at Bennett university, the candidate should be eligible as per the criteria formed by the MBA university,
Firstly, one should have completed his/her graduation from any of the recognised universities with atleast 50% marks scored.
Secondly, students pursuing MBA at Bennett University are selected on the basis of scores on any of the entrance exams for the MBA. If you got qualified scores from any of the MBA entrance exams including, CAT, XAT, NMAT, CMAT, GMAT, and BU MAT, then you can apply for pursuing MBA from Bennett University. Bennett University is a associate member of XAMI and Bennett University accepts XAT Score.
The selection process for MBA at Bennett ends with a personal interview of the candidate, which is conducted by the university itself, after which you enroll as a student in the MBA programme.
Conclusion
Although there are a variety of entrance exams for getting enrolled into any of the top colleges for MBA in India, make sure to have enough knowledge about each entrance exam, and decide accordingly on the basis of the college that you want to get admitted to. Choose an MBA university, which offers you a range of the best MBA courses, from which you could opt for any programme of your own choice to get your dream job in the future.
Disclaimer: Content Produced by Bennett University