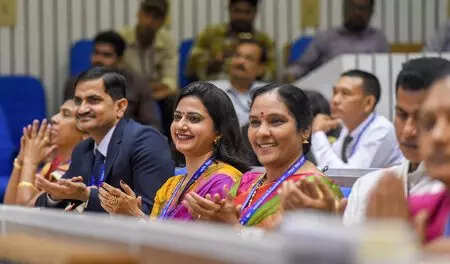 Mangaluru: The Mangalore Institute of Technology and Engineering (MITE), Moodbidri will host a two day international conclave on 'Artificial Intelligence and Industry 4.0 – Application in Business Management' from March 3.
Eminent industry resource persons from Australia, Singapore, USA as well as from reputed corporate entities from India, are participating and presenting their scholarly papers in the conclave.
Madhusudan Singh, head-Artificial Intelligence at L&T Technologies Bengaluru will inaugurate. He will later deliver the keynote address on 'Artificial Intelligence and Industry 4.0 – Application in Business Management'.
Jayavardhana Gubbi, principal scientist, TCS will be presenting his lecture on 'AI driven HyperOps: A new paradigm in creating sustainable Industry'. Sheela Siddappa, principal data scientist at Kyndryl, Bengaluru will be delivering a talk on ''Towards a completely new market – AI in Sales, Marketing and Supply chain'. Praveen Kamath, general manager – HR for Global Strategic Hiring at Wipro will speak on 'Path to excellence – AI in Next- Gen Human Resource Management'.
Next day, there will be a talk by Shanti Sekhar from Curtin University, James Cook University, Australia and MDIS and Training Vision Institute, Singapore. Shanti will be addressing the delegates on 'AI – A Revolution in data-based decision making'. This will be followed by a lecture by Balram Ramamurthy, director, Renewable Virginia, Georgia Transformers, USA on the topic 'It's closer than you think: AI and the way businesses are run in the future'. The concluding Session will have a session by Rajesh Nambiar, director, Educational Programs and Certification (Asia Pacific and Japan) at UiPath on 'The new workplace – Robotic Process Automation'.
Rajesh Chowta, chairman, MITE stated that the conclave will focus on the application of AI and Industry 4.0 in business management and its impact and benefits. The chairman highlighted the importance of embracing these technologies and leveraging them to improve business processes and decision-making. The conclave will provide a platform for experts from academia and industry to share their insights and experiences on the topic, which will help the participants stay updated with the latest trends and technologies'.