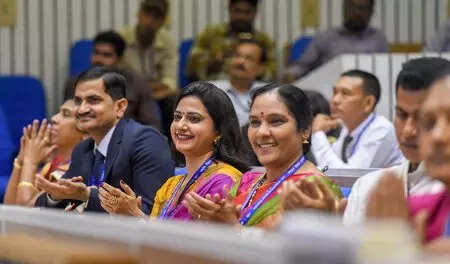 The Knowledge Consortium of Gujarat organised a workshop on the New Education Policy for all senior officials of state's universities on Friday. The workshop attended by university registrars, deputy registrars and NEP nodal officers was held at KCG's office at LD College of Engineering in Ahmedabad.
During the workshop, officials discussed various aspects of NEP such as introduction of technical education in regional languages, creation of academic bank credit, institutional autonomy and changes in educational structure after implementation of NEP.
The event was attended by Manju Singh, the joint secretary of the University Grants Commission, PB Pandya, the state director of higher education department, DJ Jadeja director of technical education department and AU Patel, the advisor of KCG among other officials.
In her address Manju Singh gave a broad overview of NEP and said that the new policy will bring in many crucial changes such as academic bank credit, provision of multiple entry and exit during a course and more autonomy to institutions. AU Patel updated the gathering about the progress in translation of technical textbooks in Gujarati, a statement from KCG said. The speeches by officials were followed by a question and answer session.