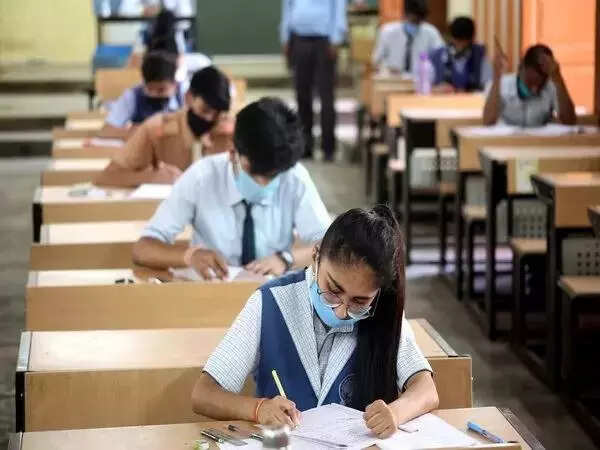 CBSE Board Exam 2023
: The Central Board of Secondary Education will conduct the CBSE Class 12 Physics Exam 2023 tomorrow, on March 06. Students preparing for tomorrow's Physics can check previous year question papers, marking scheme and other important instructions that can help them score well in the examination.
Class 12 Physics (042) Exam will be of 70 marks. Students will be given complete 3 hours to attempt the question paper. An additional 15 minutes of reading time will be provided to read the question paper before the commencement of the exam. In total, there will be 35 questions and all of them will be compulsory. The question paper will be divided into 5 sections; Section A, Section B, Section C, Section D and Section E.
Section A
– It consists of 18 MCQs carrying 1 mark each.
Section B
– It contains 7 questions of 2 marks each.
Section C
– It consists of 5 questions of three marks each
Section D
– It consists of 3 long questions of 5 marks each
Section E
– It contains 2 case study-based questions of 4 marks each
CBSE 12th Physics Question Paper – 2022
CBSE 12th Physics Question Paper – 2020
CBSE 12th Physics: Exam Day Tips
✦ Read the Physics question paper carefully before answering. Understand the requirements of the question and answer accordingly.
✦ Stay calm and focused during the exam. Don't panic if you get stuck on a question. Take a deep breath and move on to the next question.
✦ Time management is crucial during the exam. Allocate time for each question/section and stick to the time limit.
✦ Before submitting your answer sheet, revise your answers to ensure that you have not missed anything.
Class 12 Physics Marking Scheme – 2023
Class 12 Physics Exam 2023: Important Instructions
✦ Reach the examination centre well in advance to avoid any hassle.
✦ Report to the examination centre in your respective school uniforms.
✦ Carry your CBSE Class 12 Admit card and School ID on the date of examination
✦Follow all the COVID guidelines outside and inside the examination hall.
✦ Carry your own pen and other stationery items, as specified by the Board.
✦ Do not carry any electronic items that are prohibited inside the examination hall.