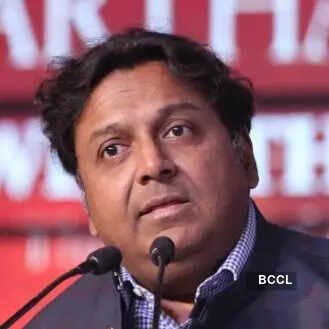 Popular Indian author Ashwin Sanghi is best-known for writing the Bharat series, apart from co-authoring two crime thrillers in the past. And now, for the first time, the author is all set to write his new crime thriller series.
The news was shared by his publisher HarperCollins India, who have acquired a three-book crime thriller series by Sanghi. "The series introduces the flawed but brilliant ex-cop Prakash Kadam, or 'Kutta' Kadam, as he is known among his fellow policemen and associates, and follows his exploits as he hunts down criminals on Mumbai's streets," the publisher shared in a statement.
"My readers know me for my Bharat Series in the Indic space. While new books in the Bharat Series will continue to appear at intervals of every two years as usual, I will now also give my readers a series of books in an entirely new crime thriller series every alternate year, starting 2024. As you know, I had co-written two crime thrillers along with James Patterson in 2014 and 2017. Both these titles became international bestsellers. The new series, titled 'Kutta Kadam', is my first solo outing in the crime thriller genre and I hope that these books and their future web series adaptations will keep my fans engrossed. I am truly delighted that HarperCollins India will be the publishing home for this exciting new series of books," Sanghi said about his new crime series in a statement.
Each book in the 'Kutta Kadam' series will have ex-cop Prakash Kadam investigating a different case. And, each new book in the series will be accompanied by a new season of a web series too.
The first book in the 'Kutta Kadam' series is expected to be released in January 2024.