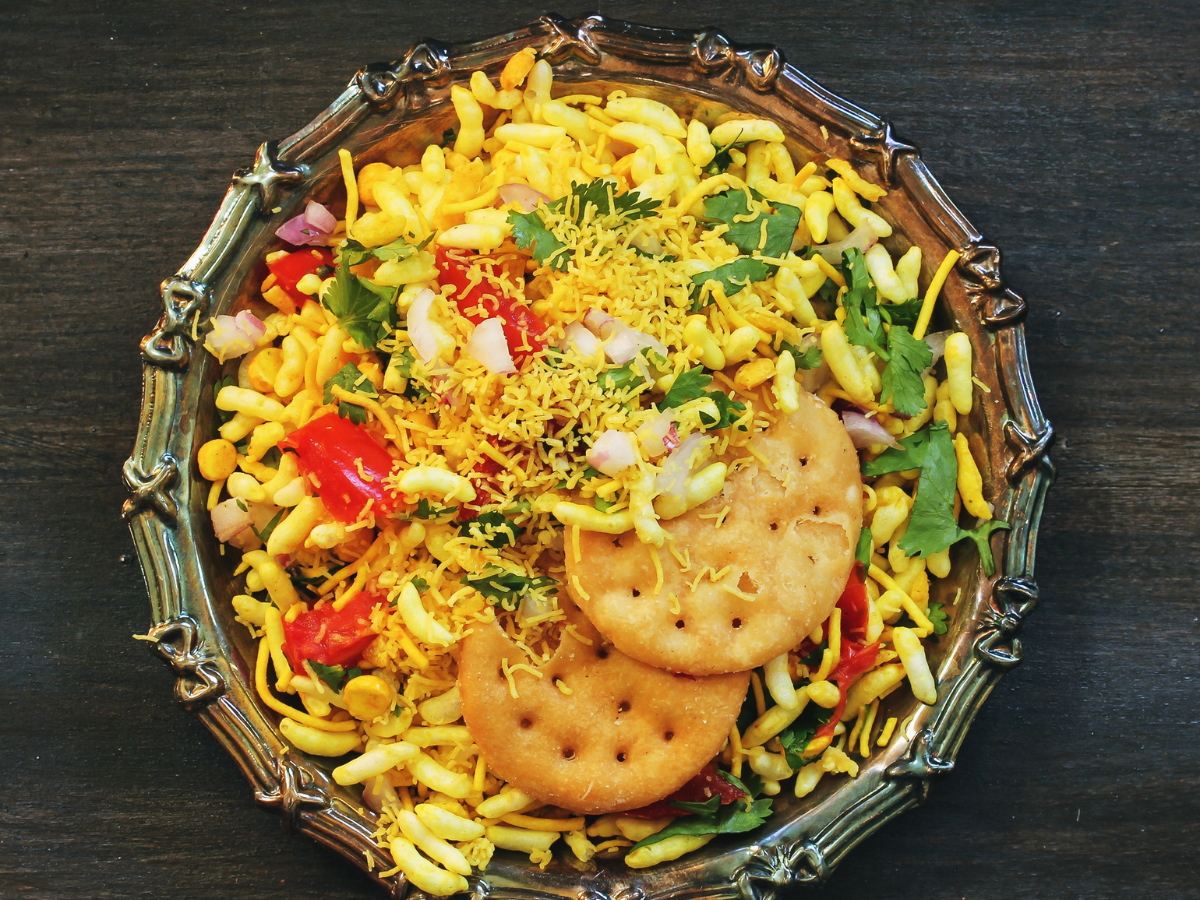 Heat some oil in a pan and add cumin seeds and cashews. Saute for a few minutes.
For the next step, add the tomatoes. Saute the tomatoes and lightly mash them with the help of a spatula.
Next, add coriander powder, salt, turmeric powder and garam masala.
Boil the chickpeas and mash them.
Add the boiled potatoes and shredded carrots. Add this mixture to the tomato curry.
Boil some water and add fennel seeds, sweetener, red chilli powder and chaat masala.
Make a sweet and spicy syrup.
For assembly, add the tomato, chickpea curry/ mixture in a kulhad and add the sweet and spicy syrup.
Garnish with fresh coriander leaves and green chillies
Top it up with some ghee and serve hot.