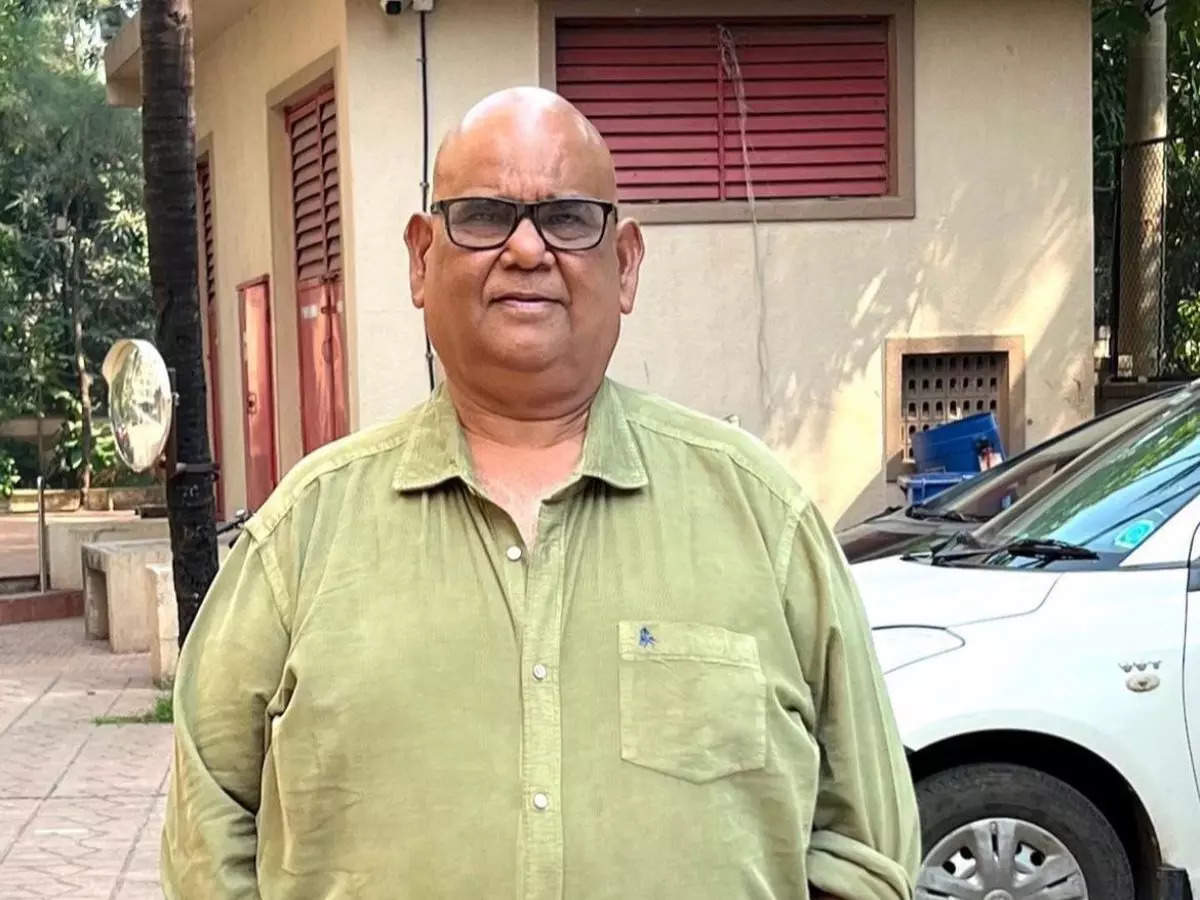 Actor-Director Satish Kaushik, 66, passed away due to a heart attack in Gurugram early Thursday morning, shared actor and close friend Anpam Kher. As per a report, Anupam confirmed that Satish was at a friend's home in Delhi when he complained of uneasiness.
"He felt uneasy and he told the driver to take him to the hospital and on the way he suffered a heart attack," Kher told PTI.
Taking to Twitter, the Uunchai actor paid tribute to the late filmmaker saying, "I know "death is the ultimate truth of this world!" But I never thought in my dreams that I would write this thing about my best friend #SatishKaushik while alive. Such a sudden full stop on a friendship of 45 years!! Life will NEVER be the same without you SATISH! Om Shanti!"
जानता हूँ "मृत्यु ही इस दुनिया का अंतिम सच है!" पर ये बात मैं जीते जी कभी अपने जिगरी दोस्त #SatishKaushik के बारे में लिखूँगा, ये मैंने सपने में भी नहीं सोचा था।45 साल की दोस्ती पर ऐसे अचानक पूर्णविराम !! Life will NEVER be the same without you SATISH ! ओम् शांति! 💔💔💔 pic.twitter.com/WC5Yutwvqc

— Anupam Kher (@AnupamPKher) March 8, 2023
The 66-year-old late actor was known for his roles in films such as 'Mr. India', 'Udta Punjab' and 'Jaane Bhi Do Yaaron'.

What is a heart attack?
Heart attack occurs when the flow of the blood to the heart muscle is severely blocked. Without blood, the tissue of the heart loses oxygen and dies. According to the Mayo Clinic, this blockage takes place due to a buildup of fat, cholesterol and other substances in the heart arteries. These deposits are also known as plaques, and the build up process is medically termed as atherosclerosis.
In case of a heart attack, it is important to seek medical attention. Furthermore, experts recommend performing a cardiopulmonary resuscitation (CPR) on a person suffering from a heart attack.
Risk factors to note
Several factors including certain health conditions, your lifestyle choices, age and family history can influence your risk of heart disease.
With regard to a heart attack, sex, medical conditions like diabetes, high blood pressure, high cholesterol, or being overweight or obese, and smoking, alcohol consumption are all major risk factors.
Furthermore, men aged 45 and older and women aged 55 and older are reportedly more likely to have a heart attack than are younger men and women.

The link between obesity and heart attack; what to know

Obesity is a condition that describes an excessive amount of body fat, which can give light to several other health problems including heart disease.
Excess body weight can often lead to buildup of fatty substances in the arteries, which can then damage and block the blood vessels from carrying blood to your organs, explains the British Heart Foundation (BHF). That said, if the arteries that carry blood to the heart get damaged and clogged, it can lead to a heart attack.
In addition, obesity can also cause your blood pressure to rise. A 2020 review estimates that obesity accounts for 65 to 78 percent of cases of primary hypertension, reports Healthline. "Having more fat tissue can cause complex changes in the body that combine to create or worsen hypertension," the health site explains.
How to reduce your risk?
There are many factors that can increase your risk of a heart attack. That said, the key is to reduce your risk.
While anyone is prone to the deadly event, making proper lifestyle changes can help lower the risk of a heart attack.
These lifestyle changes involve eating a healthy, well-balanced diet, keeping active or indulging in regular workout, maintaining a healthy weight, quitting smoking and cutting down on alcohol consumption and most importantly, keeping a check on your cholesterol and blood pressure levels.