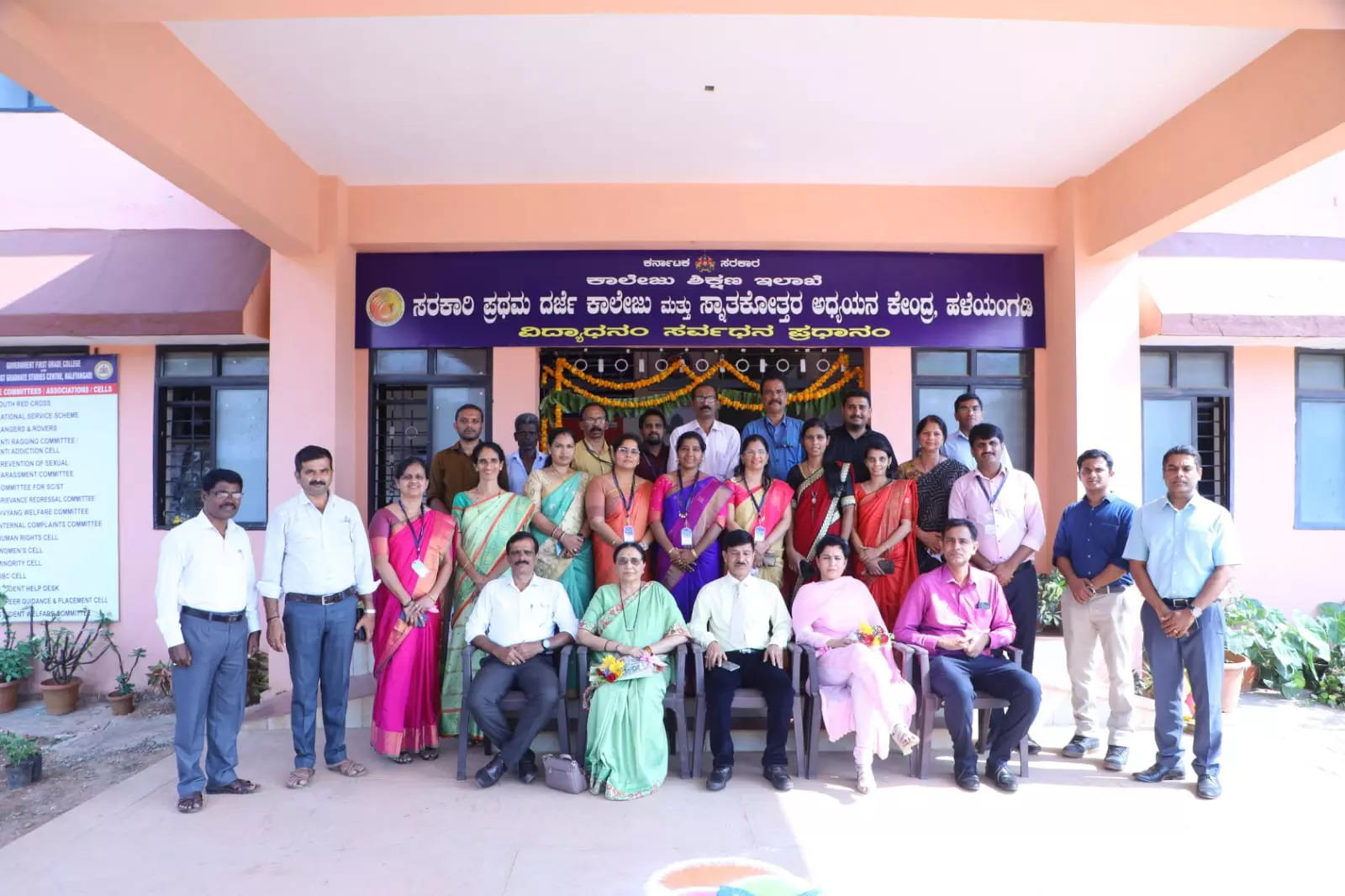 MANGALURU
: Govt First Grade College, Haleangadi, Mangaluru has been accredited by National Assessment and Accreditation Council (NAAC) with A Grade with a CGPA of 3.1. The CGPA grade point secured by the college is highest among the grade points secured by government colleges in the Dakshina Kannada district, according to college management.
The NAAC peer team visited the college for two days from March 3. The grade was announced on Friday.
For a college that has been in existence for thirty two years offering three undergraduate and one postgraduate programmes, it is a milestone for the college to have achieved A Grade in the fourth cycle of NAAC accreditation, according to college principal Shridhar K. "With the benevolent support of College Development Committee, foresighted administration, and efficient and dedicated staff, along with the avid students, it was possible to reach this milestone," said Shridhar.
He added that this grade emboldens us to move forward towards greater heights in terms of tangible achievements for the welfare of our students. This accreditation is a certification affirming the quality of education imparted in Government First Grade College Haleangadi and this enables us to receive grants from the central and state governments and other organizations for offering quality education.
The college is also well supported by Umanath Kotian, president of the CDC (College Development Committee), the members of the CDC and the Internal Quality Assurance Cell, said Shridhar.