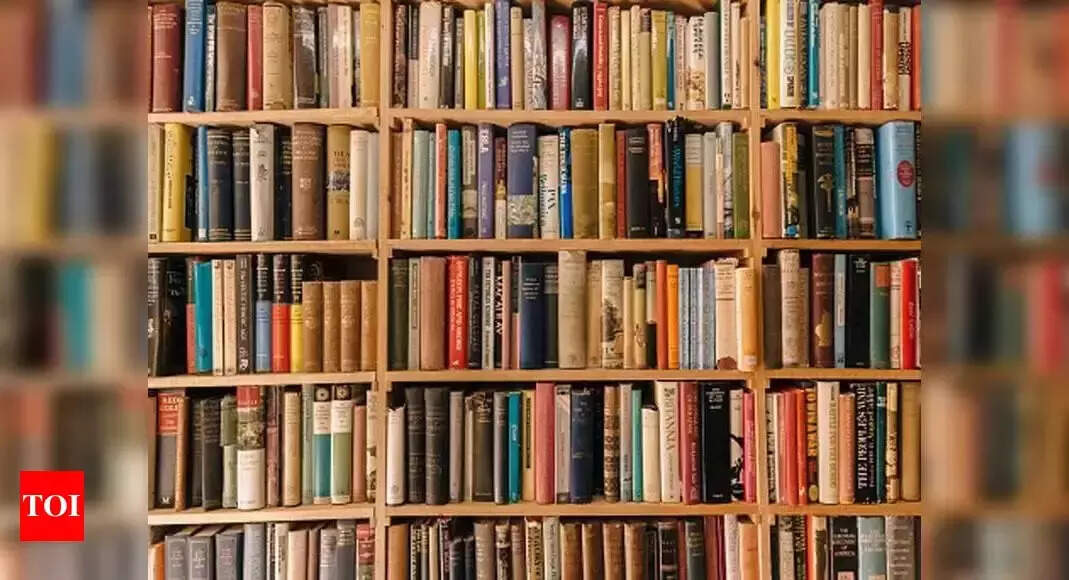 LUCKNOW: Inspired from New Delhi's Rajendra Nagar libraries with cubicles, which provide a distraction-free setup for long hours of study for civil services aspiring students, a 2019 batch IPS with the help of his 'Kaptan' (district police chief), has opened a similar library in their premises for wards of fellow policemen and as well cops who aspire to appear for civil service exams to become officers.
Armed with a 24*7 internet facility, the library has around 58 cubicles along with provisions of newspapers, magazines, books that help in preparing for competitive exams and scores of other books on police act, regulations, and investigations. The entire library was set up in just Rs 2.5 lakh—which was provided by the state government under the development program.
The library was opened just five days back and has a daily footfall of around 15-20 civil service aspirants and readers. In the next few weeks, Azamgarh police in collaboration with the national book trust (NBT) will bring in scores of books including NCERT, competitive exam relates, novels, philosophy and other genre books for library collection.
Speaking to TOI, ADCP Noida Shakti Mohan Avasthy (29) who hails from South City (Lucknow) said, "Azamgarh was my second posting. Apart from handling other duties I also had charge of the police line as CO. During my tenure, we had observed that wards of policemen living in government accommodations of one room were struggling to find a distraction-free setup with 24-hour power supply and internet service for online mock tests or classes in Azamgarh, which is one of the least developed districts in the eastern part of UP."
"Therefore, taking inspiration from Delhi's Rajendra Nagar, where I spent three years while preparing for Indian Police Service, the then SP Azamgarh, Anurag Arya and I decided to build a replica of Rajendra Nagar libraries, which help students to focus," said Avasthy who had joined Indian Revenue Services – Income Tax in 2018, but appeared again for civil service to become IPS.
Avasthy's seniors in civil services who also spent months in preparation at Rajendra Nagar lauded Azamgarh police efforts on social media.
"It's not that easy to find time and do something new in a police job, since every day is firefighting. It's amazing to see staff and family getting such facilities at Azamgarh police line," wrote 2016 batch IRTS, J Sanjay Kumar on Twitter who is currently posted as divisional operation manager freight in Jhansi division of north central railway.
Meanwhile speaking to TOI, Anurag Arya (36), the superintendent of police in Azamgarh said, "Our prime target readers are policemen wards, young constables, sub-inspectors who want the peaceful setup to study after duty hours and appear for civil services to become officer as IPS, IFS and IAS. Secondly, our library also has reading material for cops of SOG, crime branch team and others, as they too are required to familiarize themselves with police acts, regulations and investigation methods."
"Very soon we will bring in books from the NBT to help aspirants in getting their foundation knowledge strong," said Anurag, who owns a personal library at his residence because of his inclination towards reading.