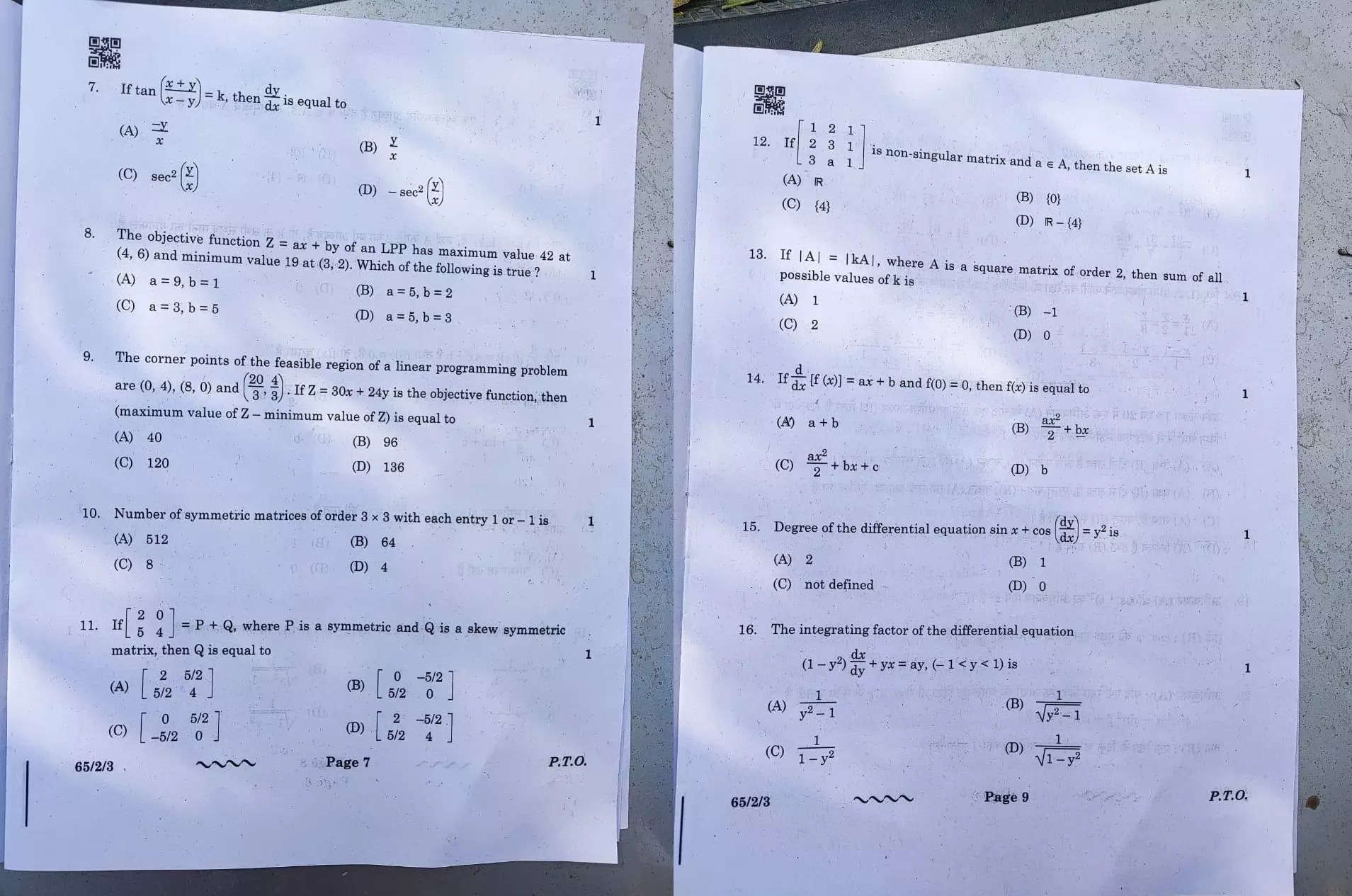 CBSE Class 12 Maths Question Paper 2023: The Central Board of Secondary Education conducted the CBSE Class 12 Maths paper today on March 11, 2023, at various examination centres across India and abroad. Students who appeared for the CBSE 12th Maths exam have given almost mixed responses about the paper. According to students and teachers, the Class 12 Maths paper was easy to moderate.
In this article, students can find the CBSE 12th Maths paper PDF. It will also help those students who will appear for the Class 12 board exams next year to prepare from this year's CBSE 12th Maths question paper.
The CBSE Class 12th Mathematics exam was conducted from 10:30 AM to 1:30 PM. Students can check and download today's CBSE Class 12 Maths paper PDF from the link given below here.