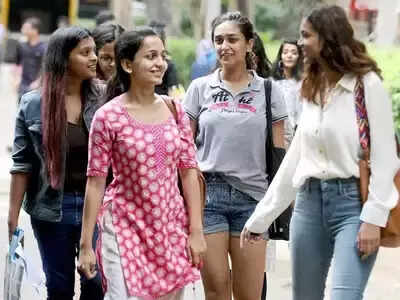 MEERUT:
The Chaudhary Charan Singh University in Meerut here has been accredited with a 3.66 CGPA out of 4 and awarded an A++ grade by the National Assessment and Accreditation Council (NAAC) on Friday. On March 1, the NAAC's peer team made a three-day visit and inspected the campus, following which they submitted their observation report to the NAAC, said a CCSU spokesperson.
In a press conference conducted by the vice chancellor, Prof. Sangeeta Shukla said, "It's a celebratory moment for us as well as a responsibility considering that we have been planning to work for more research and innovation in different fields that will benefit the students."
Meanwhile, Prof YC Vimla, pro vice-chancellor, told
TOI
, "This grade is the result of a determination made by the UP's governor, Anandiben Patel, as she hosted several review meetings regarding this in 2021. Now our institution also appears on the list of top institutions in the country. Interestingly, we are planning to launch some defence courses in collaboration with the defence authorities, which could not be possible without this certification. After the result, the resources of the institution will increase and will benefit every college and their students affiliated with the university."
Mentioning the upcoming moves, CCSU's spokesperson, Prof Prashant Kumar, said, "As we have gotten the grades, the university is now planning to launch distance education, preparing to collaborate with foreign universities, and grants from the central and state governments along with the research fellowship will be provided by the university to the research scholars." he added, CCS applied for the NAAC grade, first time in 2001 and got a B++, after which the university applied in 2016 and got a B+, and now we had applied in 2022 and got a++.
"Out of 35 state universities, only three are categorized as A++." The NAAC ranked Gorakhpur University first, with a 3.78 CGPA, followed by CCSU, with a 3.66 CGPA, and Lucknow University, with a 3.55 CGPA.