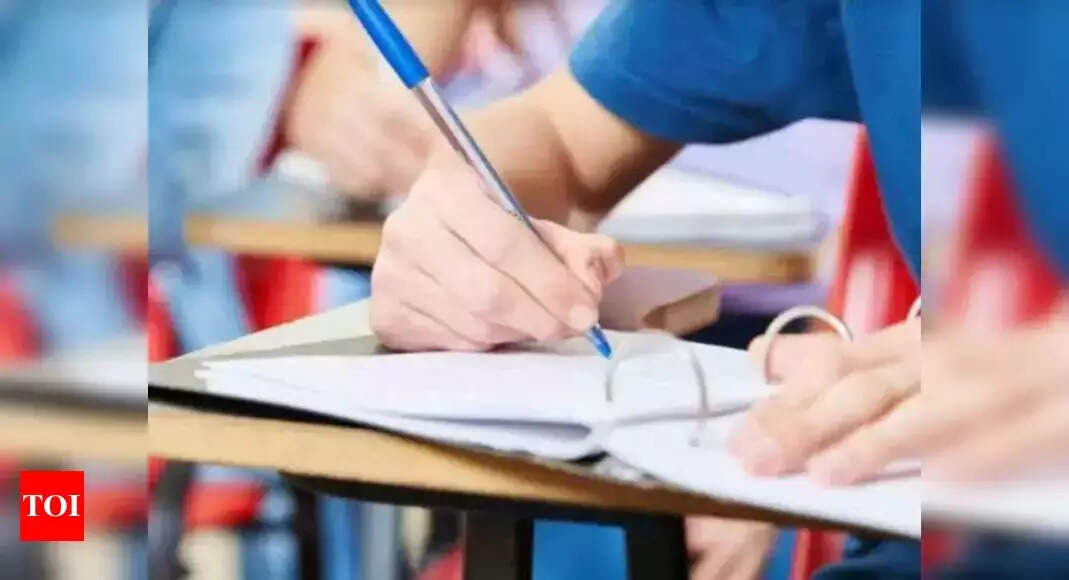 BHUBANESWAR
: A widely circulated audio clip purportedly featuring a deal between a teacher and guardian to allow matriculation students to indulge in malpractice at the examination centre at Nimapada in Puri district forced school and mass education minister Samir Ranjan Dash on Saturday to order an inquiry into the matter.
Dash said he has already discussed with Board of Secondary Education (BSE) president Ramashis Hazra to probe the matter and submit a report on this issue within three days. "We need to verify the veracity of the audio clip and also find out the people behind this," he added.
Coincidentally, the examination centre comes under the minister's assembly constituency Nimapada. Opposition may take up this issue if the truth behind this viral audio clip does not come out.
In the audio clip, which went viral on social media, a guardian talks to a teacher of the examination centre at Nimapada over phone. The guardian requests the teacher to allow a student to do malpractice in the examination centre. The teacher asks the guardian to contact other students who have struck a deal on the matter before.
High school certificate examination (summative assessment-II examination) started on Friday. More than five lakh students are appearing for the matriculation examinations at 3218 examination centres across Odisha.
Examination centres are under CCTV surveillance to ensure safety and fairness during the examination. The BSE has also formed 74 squads including 36 board officials apart from observers and nodal officers for supervision to check malpractice during the examinations, said the official sources.
The minister on Friday ordered an inquiry into the circumstances in which an examinee in Daspalla area of Nayagarh district was 'not allowed' to sit for the matric board examination. A total of 11 students were caught for malpractice on the first day. A teacher at a high school in Puri district was suspended for alleged irregularity during the examination.