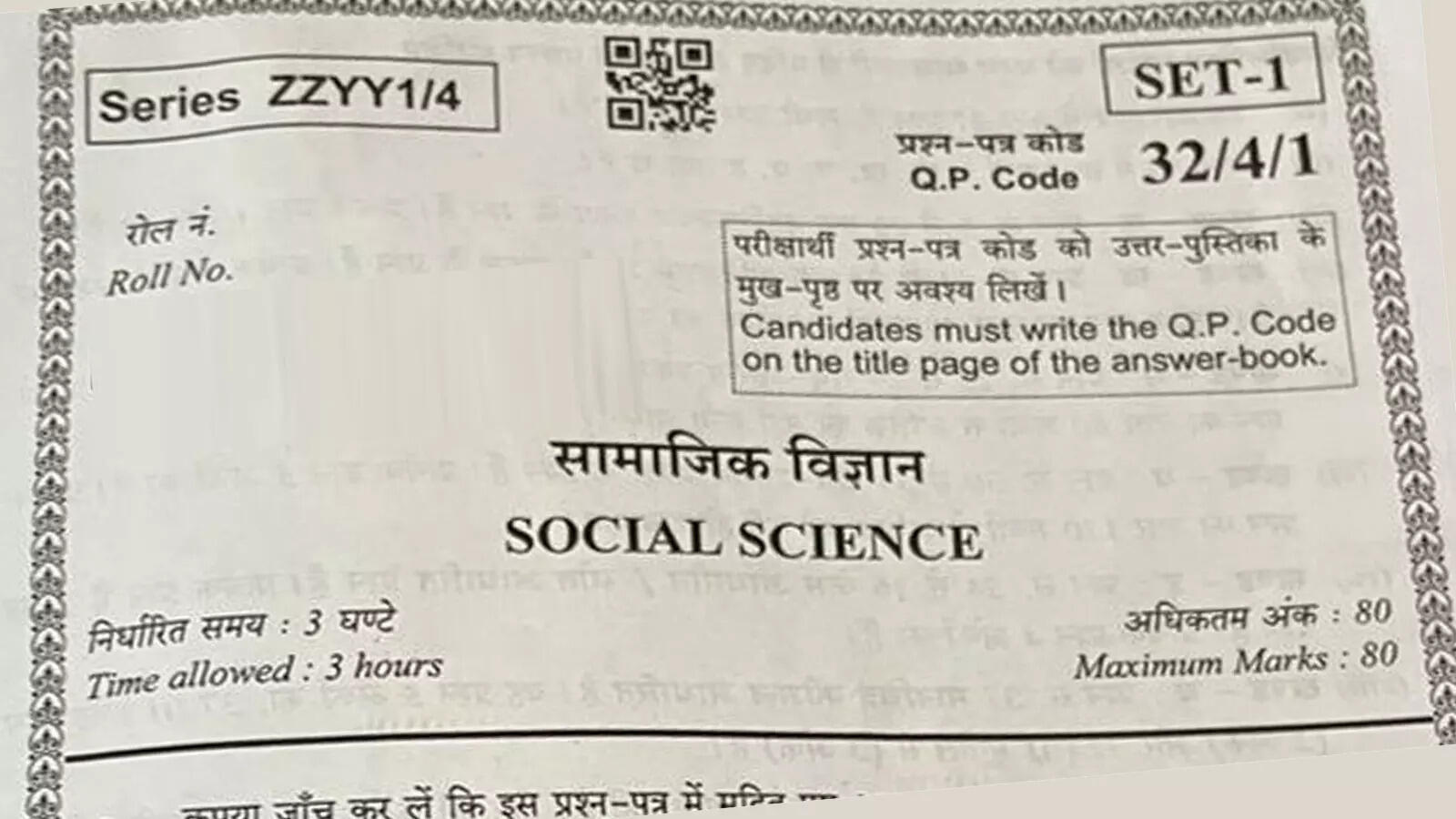 CBSE Social Science Paper 2023:
The CBSE class 10 social science exam was conducted today from 10:30 am to 1:30 pm. The exam was held for a duration of three hours and consisted of questions from history, geography, political science, and economics. The exam was conducted in offline mode, and students had to answer the questions on the provided answer sheets.
According to the initial reports from students and teachers, the CBSE class 10 social science paper was easy. The questions were straightforward and covered the entire syllabus. Students found the paper to be well-balanced, with an equal distribution of questions from each section.
ALSO READ:
CBSE Class X Social Science Paper Analysis
To help students who appear for the exam or those who want to practice, we have prepared a PDF file of today's question paper. The PDF file can be downloaded from our website and used for practice purposes. Students can check the questions and prepare for upcoming exams.
The use of the PDF file can be beneficial in many ways. Firstly, students who would be appearing for the exam next year, can get an idea of the type of questions asked in the paper. They can prepare accordingly and ensure that they are well-prepared for the upcoming exams. Secondly, students who appeared for the exam can use the PDF file to check their answers and evaluate their performance.
Direct link to download CBSE Class 10 Social Science Paper PDF