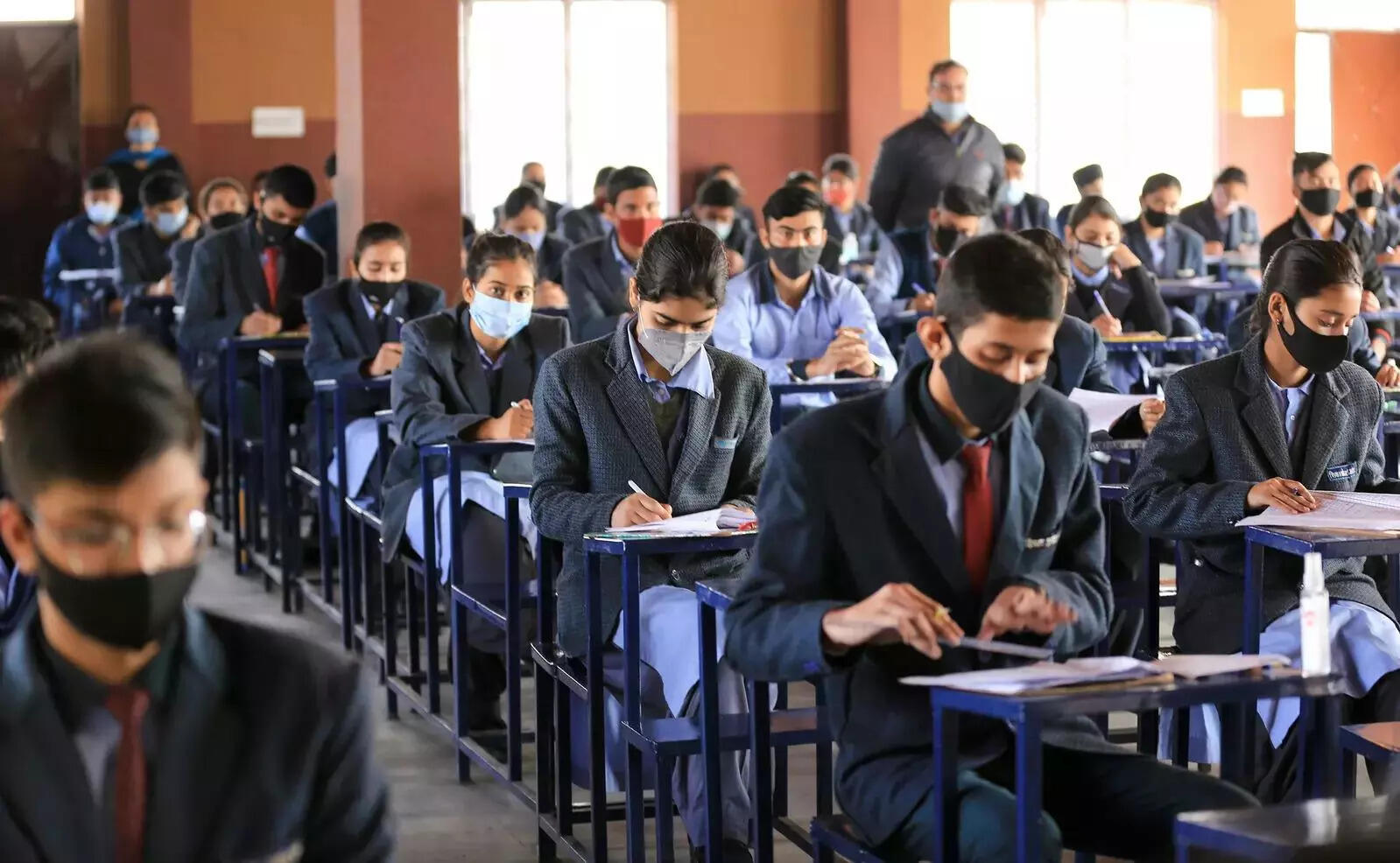 Two Jain monks took Class 10 exams on Tuesday, the first day of the Gujarat Secondary and Higher Secondary Education Board's (GSHSEB) final exams, and two more monks will be taking Class 12 general stream exams from March 16. According to board sources, a total of five Jain monks had registered for Class 10 and 12 final exams as external students; however, one of them, Muni Prince, will not take the Class 10 exam.
Muni Arham, a 15-year old monk originally belonging to Kolhapur in Maharashtra had taken diksha at the age of 13. At the time he renounced the worldly life he had completed Class 7 education but continued studies. He took the exam at Vidyanagar school at Usmanpura.
Muni Dhruv, a 20-year old monk from Nakoda, Rajasthan also took the Class 10 exam at the same exam centre. Both these monks were accompanied by their spiritual guru, Muni Acharya Mahashramanji at the examination centre.
Muni Arham said that he started exam preparations a month ago only as they were on a vihar, the pilgrimage from one Upashray to another.
They said that the spiritual journey is not possible without sufficient education, so they have taken Class 10 exams and plan to pursue higher education too.
Board sources said that Muni Punit and Muni Shubham, also the disciple of Muni Acharya Mahashramanji, will take Class 12 general stream exams that start from March 16 at Vijaynagar Highschool.
Sources said that both the monks who took the exam on Tuesday were seated in a separate classroom as they were external students.