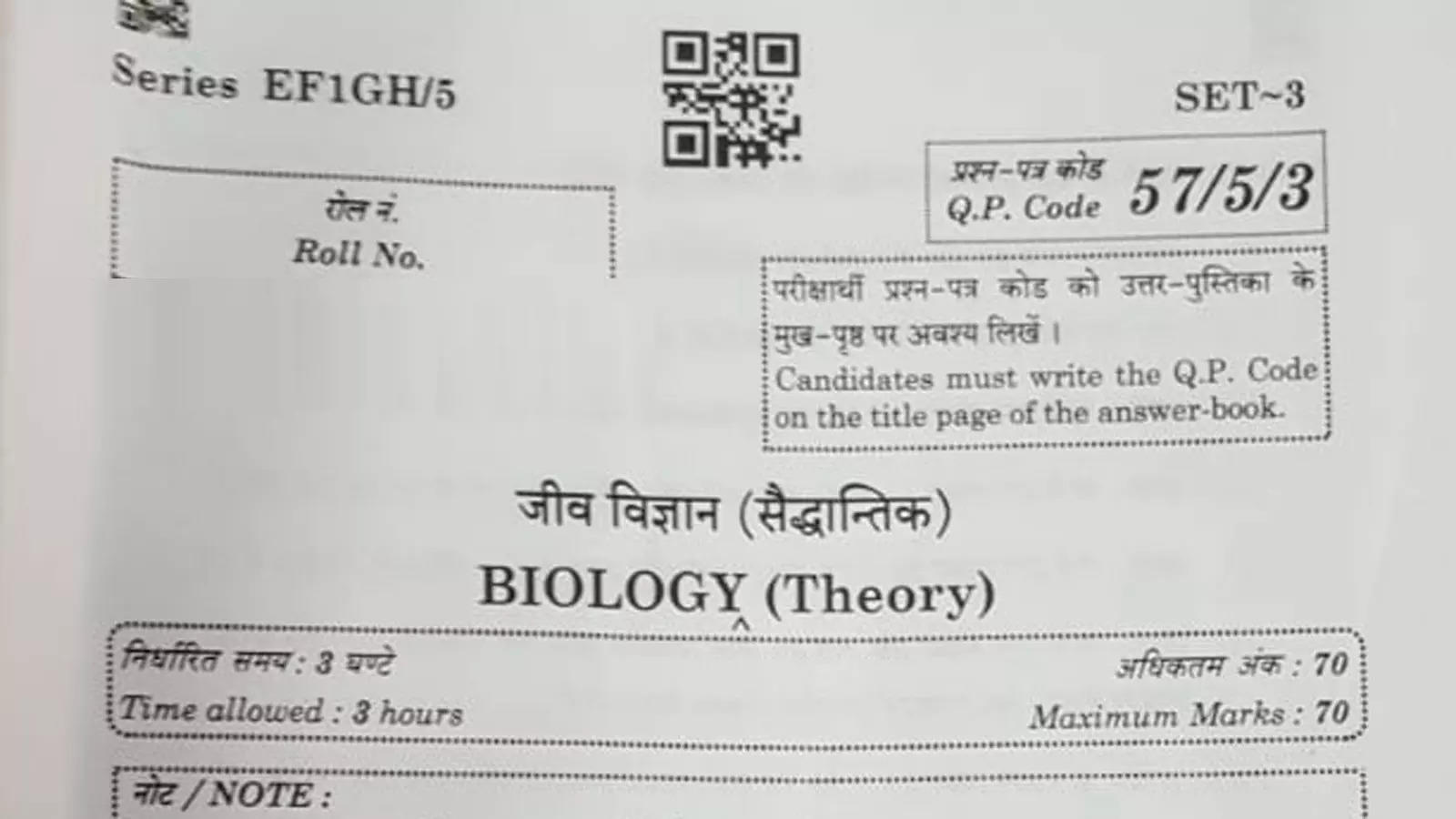 The CBSE today conducted the Class 12th Biology theory paper from 10:30 am to 1:30 pm. The paper was divided into different sections covering various topics such as genetics, ecology, plant physiology, human anatomy, and biotechnology.
Students can also download this year's question papers and practice papers to get a better understanding of the types of questions asked and the exam format. It is important for students to carefully analyze the question paper and use it as a tool for self-assessment and to identify areas that need improvement.
The Central Board of Secondary Education (CBSE) conducted the Class 12 Biology paper on Thursday, March 16, 2023. It was a well-balanced paper set in accordance with the sample paper released by CBSE. The paper was easy to moderate barring a few questions in which the students might have struggled.
– The multiple choice questions in section A were easy.
– Section C had all the direct questions from NCERT and it is scoring.
– Both the case-based questions in section D were tricky.
– All the questions from section E were also direct.
– Paper was from N.C.E.R.T, all those who have studied N.C.E.R.T thoroughly should excel.
Download CBSE Class 12 Biology question paper 2023