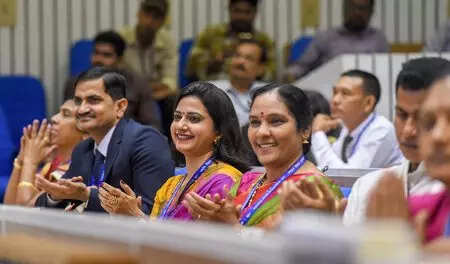 Bathinda: Aiming growth in the horticulture sector a project 'Punjab Horticulture Advancement and Sustainable Entrepreneurship' (PHASE) is being launched in
Punjab
. The overarching objective of project PHASE is to address existing gaps and challenges across horticulture value chains and bring potential horticulture commodities on international horticulture map. Initially 8 horticulture crops Chilli, Kinnow, Peas, Potato, Litchi, Guava, Flower and Silk have been identified for specific crop value chain development activities through project PHASE. The project will be launched at the district level event at Ferozepur on March 17.
The role of department of Horticulture is to provide support in leveraging central and state government schemes and program for the cluster. The role of private players is to support the cluster in improving the quality of output and access high value markets. Speaker Punjab Vidhan Sabha Kultar Singh Sandhwan, Horticulture Minister Chetan Singh Jouramajra and Mohinder Singh Sidhu, Chairman PUNSEED, will launch the project with initial allocation of Rs 40 crore for horticulture crop specific integrated development of value chains.
Major challenges associated with horticulture crops include lack of price assurance, high initial investment, high perishability of the crop, low prices during peak season, absence of value chain and lack of access to domestic and global markets.
Presently area under Horticultural in Punjab is nearly 4.60 lakh hectares out of which over 96k hectare is under fruits, 3.21 lakh hectares under vegetables, 2,195 hectares under flowers and 39,710 hectare under spices and aromatic crops. With only 5.37% share of gross cropped area, Horticulture contributes nearly 14.83% value to Punjab's agriculture GDP.