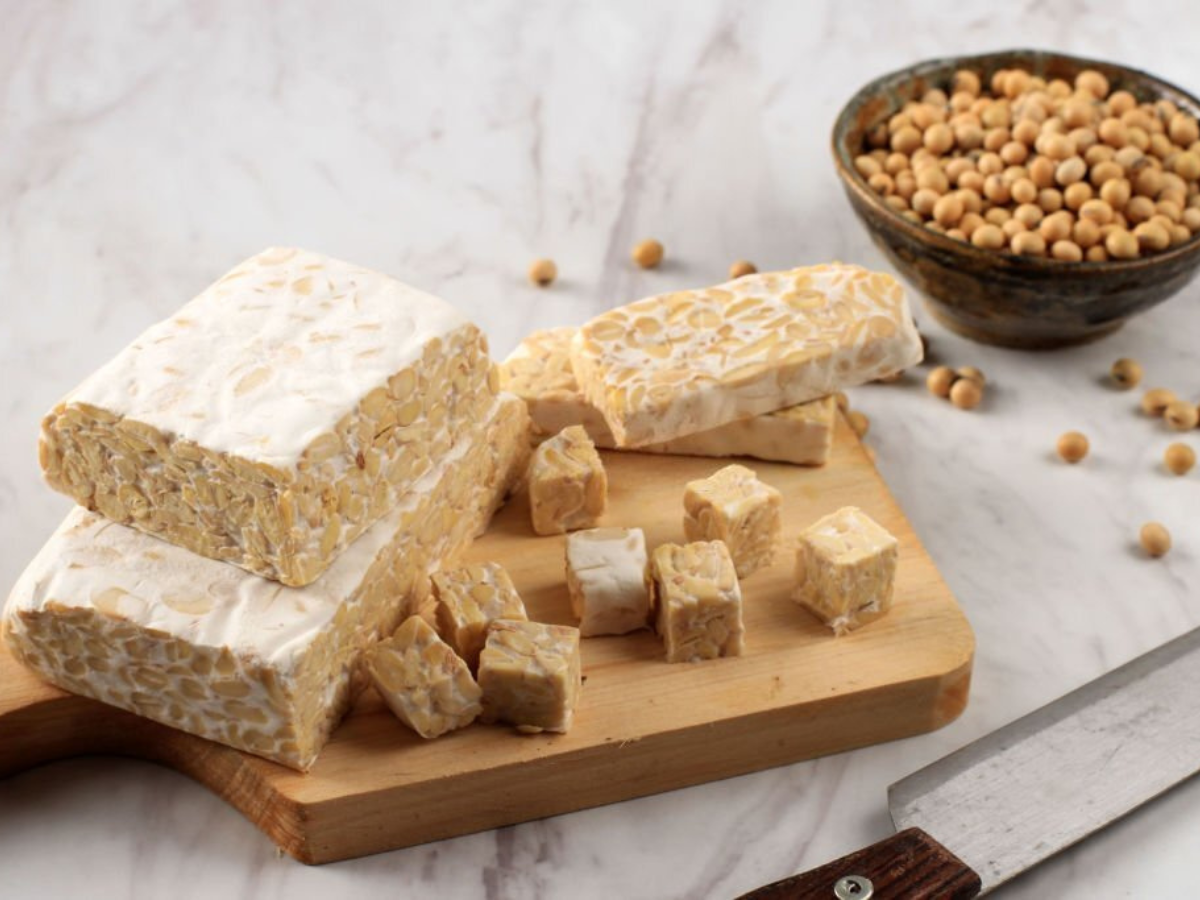 Ingredients required- 200 grams Tempeh, 1 onion, 1 capsicum, 4 garlic cloves, 1 inch ginger, 1 green chilli, 1 tbsp dark soya sauce, 1 tbsp light soya sauce, 2 tbsp ketchup, 1 tbsp green chilli sauce, 1 tbsp cornstarch, 2 tbsp spring onions, 1 tbsp ginger garlic paste, ¼ tbsp red chilli powder, 1 tbsp lemon juice and salt as per taste.
Method-
In a bowl, add chopped Tempeh cubes.
Add ginger garlic paste, red chilli powder, lemon juice and salt.
Mix and let the pieces marinate for 10-15 minutes.
Heat 3-4 tbsp oil in a pan. Add the marinated Tempeh and shallow fry until crispy from all sides.
Now heat 2 tbsp oil in a wok. Add minced garlic and ginger along with sliced green chilli. Saute for a few seconds.
Add cubed onions and capsicum. Toss on high heat for a minute.
In a bowl, mix dark soya sauce, light soya sauce, ketchup and green chilli sauce. Add ¾ cup of water and mix to make a sauce mixture.
Add this sauce mixture to the wok along with 1 tbsp cornstarch diluted in 4 tablespoons of water.
Mix well and add salt as per taste.
Now add the fried Tempeh cubes to the wok and give a mix.
Cook for a few minutes, till the sauce thickens.
Garnish with chopped spring onions and serve hot.
​For scrumptious recipes, videos and exciting food news, subscribe to our free Daily and Weekly Newsletters.
​