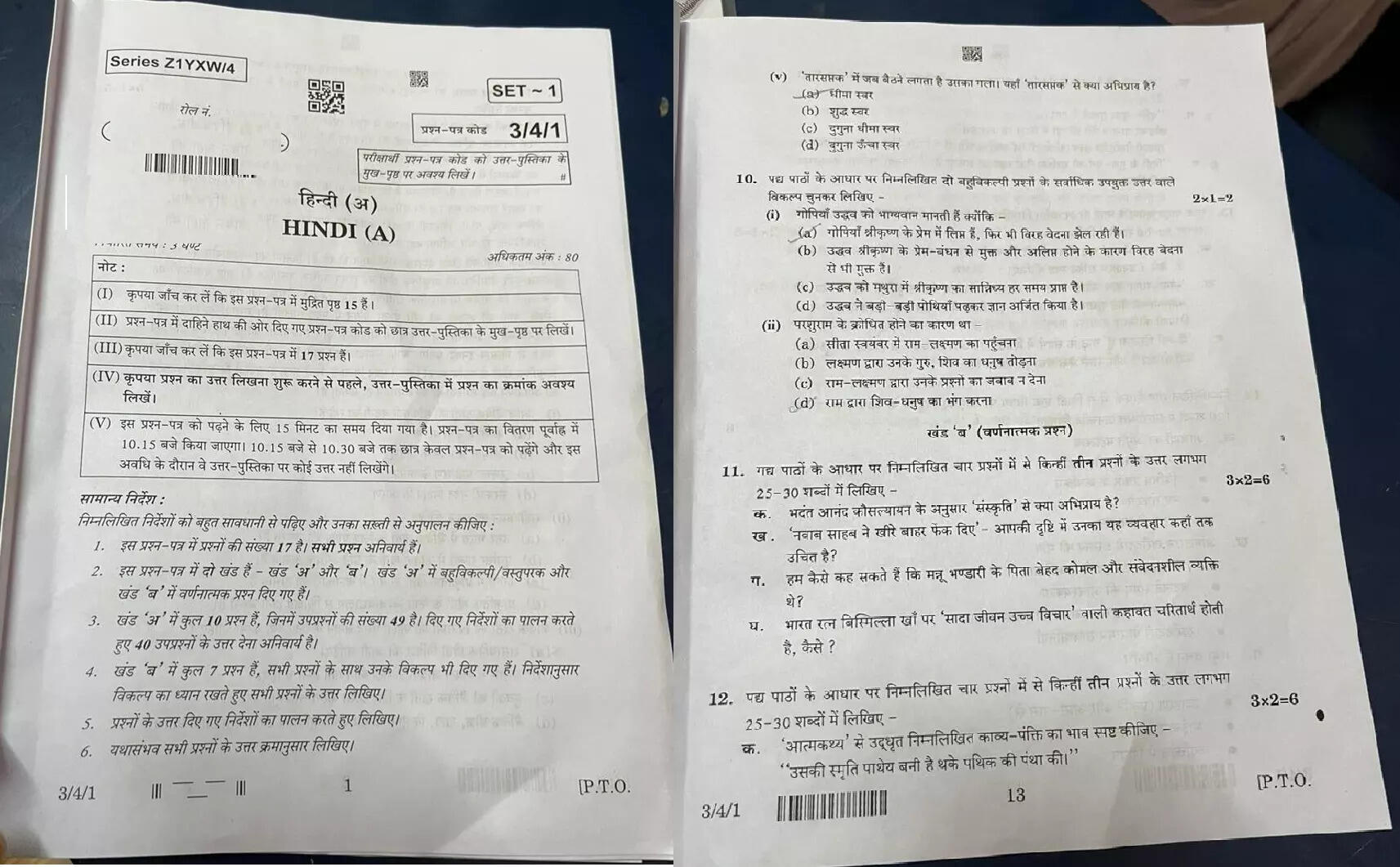 CBSE Class 10 Hindi Question Paper 2023
:
The Central Board of Secondary Education conducted the CBSE Class 10 Hindi paper on Friday, March 17, 2023. The exam was held at various exam centres across India and abroad. Students who took the CBSE 10th Hindi exam are almost happy with the examination.
As per students and teachers, the Class 10 Hindi paper was easy to moderate. They have given positive responses about the paper. The CBSE Class 10 Hindi exam was conducted for a duration of 3 hours i.e., from 10:30 AM to 1:30 PM.
In this article, students can check and download the CBSE 10th Hindi paper PDF. They can save the CBSE Class 10th Hindi question paper PDF on their phones for further use and to check how many answers they have given right.
Download CBSE Class 10 Hindi Question Paper 2023