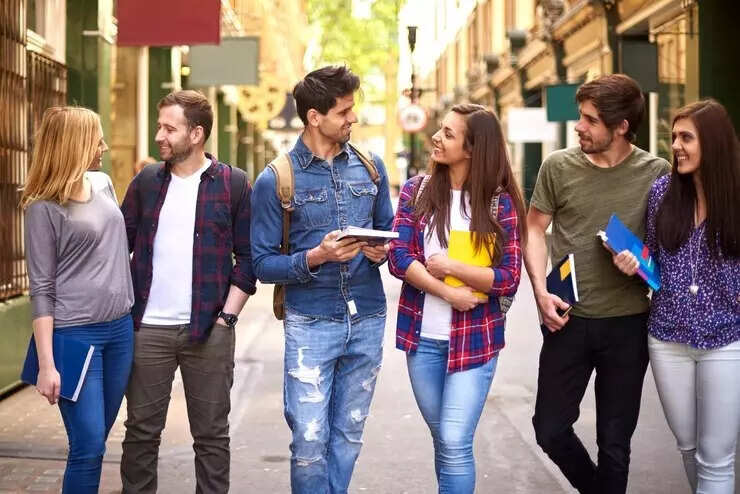 Guntur: Stating that the whole world is gazing at India, IIEST Shibpur Director, Prof. Parthasarathy Chakrabarty has observed that country has demonstrated its abundance of humanity by assisting other nations while safeguarding our citizens during the pandemic. He urged students to exchange knowledge with one another, as it would facilitate the generation of novel ideas. Dr Chakrabarthy along with Vande Bharat Express Innovator Sudhanshu Mani, BotLab Dynamics MD Dr. Sarita Ahalwat, Nucon Aerospace vice president Arvind K.
Singh and state government advisor Rajiv YSR inaugurated Vignan university's national level scientific expo-Srujanankura-2K23 here on Friday. More than 20,000 students attended from different states. Students presented various scientific projects aiming to resolve the problems and sufferings of society, national defense to local governance. These themes have been brought to life through the creative models showcased by the students at the national-level Srujanankura-2K23 science exhibition.
Addressing the students, Dr Chakrabarthy asked the students to continuously concentrate on research as those who invent new innovations and acquire patents for them would significantly contribute to the nation's economic growth. The state government advisor Rajeev YSR emphasized the transformative power of a single idea, stating that students can change their lives by finding creative solutions to the country's many problems. He encouraged students to be ambitious and strive for success. Vignan educational institutions chairman Dr Lavu Rathaiah said that ideas command the world.
He asked the students to stay abreast of technological advancements and innovate regularly. He encouraged students to become world-class scientists by turning their ideas into experiments. Vice chancellor of the university Dr P Nagabhushan said that young people should put in diligent efforts towards experiments and to think beyond their natural and contemporary thinking.
He emphasised the importance of using time wisely and forming groups to take up new innovations. Competitions in all nine categories have begun at the national level in Srujanankura, which is hosted by Vignan's University. Automation, Infra Engineering, Food Processing, Chemical Technology, Computer Applications, Pharma and Life Senses, Electronics, Management Studies, and Basic Science competitions were organised.
Competitions were also launched in the categories of Project Expo, Technical Poster Presentation, Hackathon, and Ideathon. Registrar Dr. MS Raghunathan, Principal of Vignan's Lara College, Dr. K. Phanindra Kumar, and Vignan Pharmaceutical College Principal, Dr. P. Srinivasababu, along with Deans, Heads were also present.