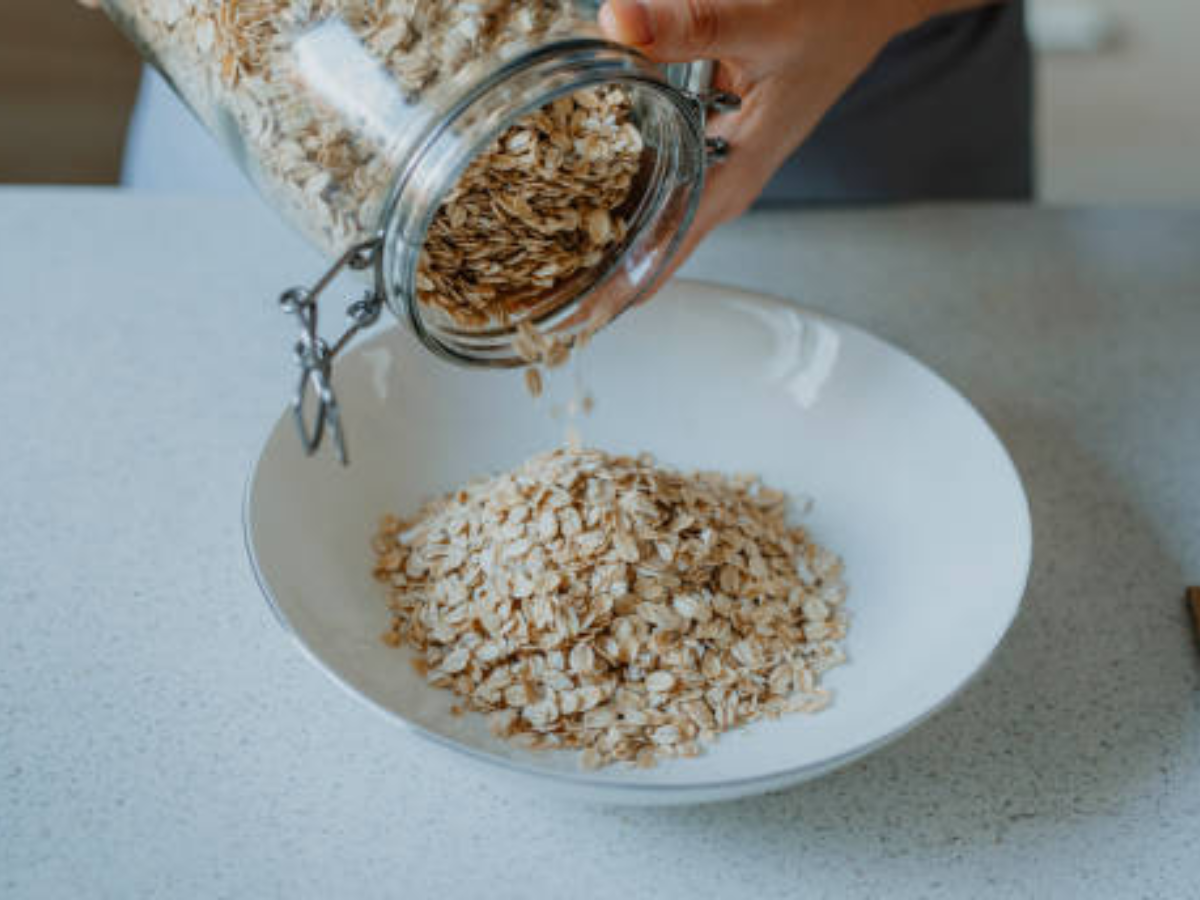 To prepare oats pancake you need oats flour. Apart from this you need salt, butter, sugar, baking powder, berries and vanilla extract if you like.
To the oat flour add butter, salt, sugar, vanilla extract and mix them properly.
Now heat a pan and grease it with oil. Add one ladle of oat mixture to the pan and cook it evenly on both sides.