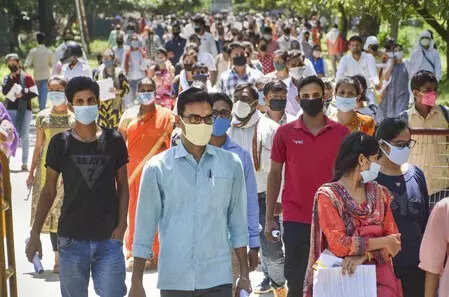 By Aditya Wadhawan –
The Engineering students will now be able to take a minor course in subjects on emerging technologies. The initiative introduced by AICTE in 2021 for Computer Science Engineering (CSE) and Electrical Engineering (EE) will be extended to all engineering streams.
In a bid to help students from other core Engineering streams, AICTE has introduced minors in several new subjects such as semiconductors, Integrated Circuits, advanced VLSI design, and 5G Technology. Mechanical engineering students can take up minors in Aerodynamics and Artificial Intelligence, while Chemical engineering students can take up minors in Polymers and Biomolecules.
Till now, only Artificial Intelligence and Machine Learning, Blockchain, Cyber Security, Data Science, Internet of Things (IoT), Robotics, and Virtual and Augmented Reality (AR-VR) were offered. The minor courses will help the student earn 18 to 20 credit points that will be included in their grades at the time of completion of the degree.
Speaking to Education Times, Buddha Chandrasekhar, chief coordinating officer, AICTE says, "Students must take minor subjects that are related to their major degree. This initiative will boost their employability once they complete their graduation. For instance, a Civil Engineering student can pursue a minor in domains like Artificial Intelligence, Data Science, Data Analytics, Cyber Security, and other emerging future technologies. Apart from enhancing their employment opportunities, pursuing a minor would also broaden the knowledge base of students which is essential to be better placed in the ever-changing job market."
The minor courses will be offered in online mode and teachers will be trained to teach the emerging technologies. "The aim is to boost outcome-based learning as the industry has become technology driven and the market is dominated by AI, Cloud and the demand the cyber security is on a rise," says Chandrasekhar.